Web Summit to be held in Lisbon 2016
The popular Dublin-founded tech conference Web Summit will be held in Lisbon in 2016. Paris, Cannes, London and Lisbon were competing for the host role. The tech conference has so far only been hosted by Dublin, Ireland.
Dublin has gained a reputation for being an important tech hub thanks to Web Summit and the major tech companies, which have made Dublin their home, amongst them: Google, Facebook, Twitter and Amazon. When visiting Dublin's official website, it is also stated, that the city has taken the tech scene to heart – mentioning Web Summit in the same context.
Needless to say, the decision to relocate the conference has not been popular among the Irish. Dublin's tech image can potentially take a big hit because of the relocation. Besides from that, it will probably also have an influence on the economy of the city. It is estimated, that hosting an even of this importance is worth £74.3 million.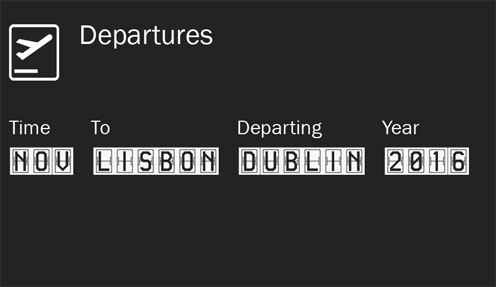 Web Summit – host city Lisbon
Founder of the growing tech conference, Paddy Cosgrave, says that Lisbon was chosen because of its great transport and hotel infrastructure as well as excellent venues; the conference is to be held in MEO Arena and FIL Lisboa.
The facilities have a capacity to room 80,000 people – it is expected that there will be 40,000-50,000 participants per year. So far Lisbon has signed a three-year contract with Web Summit – and it can end up being quite rewarding for the city – as mentioned, the profit generated by the conference is in the region of £74 million.
That has sparked off the rumour that Lisbon has offered pay a fair amount of £9.63 million per year they have the title as host.
The status as host is not only rewarding because of the estimated £74.3 million, but also because many journalists will be attending the conference, and they will inevitably mention how Lisbon is to visit – where to eat, what to see etc. Besides from that, the participants at the conference will probably also tell friends, family and colleagues about Lisbon in one way or another. This all count as publicity for Lisbon – and hopefully most of it will be positive publicity.