Ryanair strike cancelled for Xmas – Pilots will fly on December 20th
Pilots based in Portugal have acknowledged the surprise decision by Ryanair top management to recognise the unions; including Portugal's Union of Civil Aviation Pilots (SPAC).
The strike on December 20th has, therefore, been called off as negotiations with unions to commence.
As a result, all flights scheduled with Ryanair to and from Lisbon Airport for Xmas 2017 are taking place.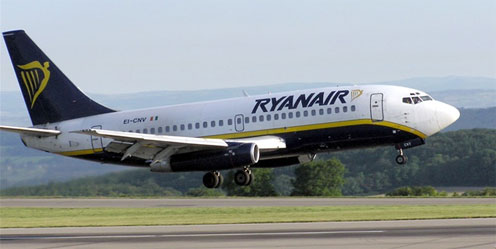 It is the first time in the 32 year history of Ryanair that the Irish low cost company accepts unions at the negotiating table.
The Ryanair pilots based in the UK, in Portugal, in Germany, in Spain and in Italy were ready to execute a 24 hour walk-out on December 20th, and since Ryanair already had been hurt financially by a miscalculation of pilot-holidays and general shortage of pilots, the industry observers say that Ryanair probably was afraid of losing pilots to competing airlines in case of a conflict.
The Ryanair shares on London Stock Exchange reacted negatively to the news with Ryanair initially losing about 4% in value.
The question is if the new reluctant acceptance of unions will not actually make Ryanair a more stable company with more employee and customer satisfaction – as they say in Portugal: Vamos ver!