TAP Air Portugal registers a record number of passengers in August 2017
The development strategy in place for the Portuguese flag carrier TAP is bringing results.
In August, which is traditionally one of the busiest months for the travel industry, the airline broke its own record, transporting over 1.4 million passengers.
With 224 000 passengers more than in August of the previous year, TAP registered the growth of 18.7% , greatly due to an expanded offer of destinations and increased frequencies on the most popular routes.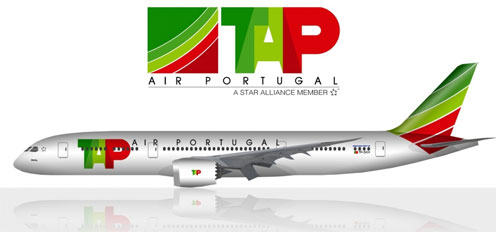 The airline readopts its previous name – TAP Air Portugal.
A great majority of TAP customers in August – 854 000 – traveled on European routes and there were 146 000 passengers more in this segment than last year, which represents an increase of 20.6%.
As revealed by the airline's representative, the growth was visible on all TAP markets, although in lesser proportions. Flights to and from Africa transported 26.1% more passengers than in August 2016; United States and Canada 'grew' 15.7% more; Brazil – 7.7% and Venezuela – 5.7%.
It is important to note that the flights to South America had the best occupancy rates; often exceeding 90%.
The introduction of new destinations to the TAP route map, in Europe as well as in other continents, is only one element of the 10-year strategic plan that the airline was forced to adopt in the face of serious financial difficulties.
Others include more visible initiatives, such as readopting the previous brand name 'TAP Air Portugal', abandoned in 2005, intended to improve the carrier's recognition on the north-American market and introducing of a more diverse fare plan which includes Discount fare, very similar to low-cost airlines' offer, as well as less obvious changes to the financial structure of the company, the search for strategic partners and an optimisation of the fleet management.
One of TAP's novelties, very enthusiastically received by the public, is the Stopover program which allows passengers with connecting flights via Lisbon and Porto to take a break of up to 5 days in either of the cities, at no additional cost.