The Portuguese capital slightly cheaper in the Cost of Living Survey 2017
The Portuguese capital, Lisbon, has dropped a few positions in the annual Cost of Living survey by Mercer's. In the most recent edition of the survey, Lisbon ranked 137th amongst the world's most expensive cities, a little below the 134th place achieved in 2016. In 2015, for comparison, Lisbon placed itself quite further down the list, at the 145th position.
Lisbon car hire – compare prices and book online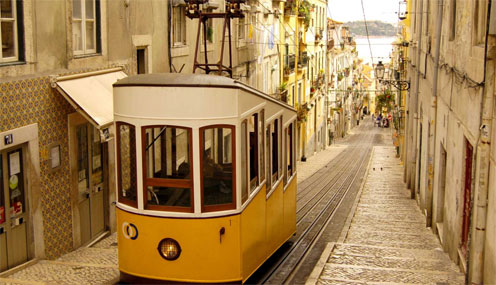 Lisbon was the only Portuguese city contemplated by the Mercer survey.
The survey produced by Mercer's, the world's largest human resources and consulting firm, headquartered in New York, aims to measure the cost of living for expats. For international companies sending employees overseas it is an important tool often, referred to when creating the expatriate packages.
The most recent survey included over200 cities across five continents and gauged the cost of living based on the average prices in 200 different categories, amongst them food, clothing, transportation, leisure and housing. The results for all the cities are compared against New York which is used as the base for the survey. Since the measurements are done in the American currency, the position of a given city in the ranking depends greatly in the fluctuations of the US Dollar.
The world's most expensive city in 2017 revealed by the study was, rather surprisingly, Luanda, the capital of Angola. Not many African cities make it to the top of the list, which is greatly dominated by Asian and European destinations. In Asia Hong Kong, Tokyo, Singapore, Seoul and Shanghai stay in the lead. As it is to be expected, in Europe Zurich, Geneva and Bern remain the most expensive cities to live in.
According to the survey, in 2017 the 10 most expensive cities in the world are:
1. Luanda, Angola
2. Hong Kong, Hong Kong
3. Tokyo, Japan
4. Zurich, Switzerland
5. Singapore
6. Seoul, South Korea
7. Geneva, Switzerland
8. Shanghai, China
9. New York City, US
10. Bern, Switzerland
At the other end of the scale, the following 10 cities placed as the cheapest:
200. Minsk, Belarus
201. Karachi, Pakistan
202. Sarajevo, Bosnia and Herzegovina
203. Monterrey, Mexico
204. Tibilisi, Georgia
205. Blantyre, Malawi
206. Windhoek, Namibia
207. Skopje, Macedonia
208. Bishkek, Kyrgyztan
209. Tunis, Tunisia