Lonely Planet: Portugal in the top three best tourist destinations in 2018
Portugal's reputation as a fantastic tourist destination is spreading wider all the time.
Check Lisbon cheap car hire rates (airport)
This relatively small country on the Iberian Peninsula, "pressed in" between much bigger neighbour, Spain, and the vast Atlantic Ocean, is becoming more and more interesting at the international arena.
Football, and with that of course the incomparable Cristiano Ronaldo, fine wines, good food and fascinating history, are only a part of the advantages of the charms of Portugal, which is more and more appreciated for its tourism potential.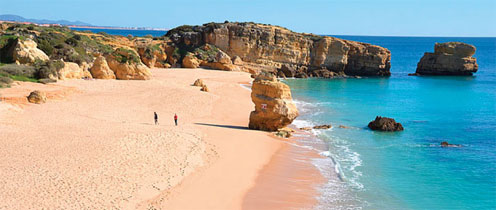 The beaches of Portugal are one of the biggest assets.
As a country, Portugal has risen high, up to the third position in the ranking of the best tourist destinations in 2018, according to Lonely Planet; one of the most popular publishers in the travel business.
The Lonely Planet editors paid attention to the route which Portugal had to go in order to get out of the shadow of Spain, promoting its own unique cultural and historical identity.
Portugal, and especially its largest urban centers, Lisbon and Porto, are examples of combining tradition with modernity. The Portuguese history becomes a background for a dynamic, vibrant life.
The capital is situated at the mouth of the River Tagus. Lisbon has transformed from a sleepy, melancholy town, into a dynamically developing cultural center. The artists are more and more eager to settle here, art galleries, artistic collectives are multiplying, and museums of world importance open.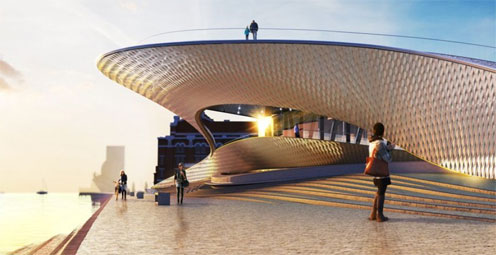 MAAT – a new museum of arts, architecture and technologies, attracts crowds, thanks to interesting exhibitions as well as unique architecture.
The centuries-old tradition of the production of wine goes well together with the highly cultivated culinary art. In 2017, a staggering 7 Portuguese restaurants were awarded with new Michelin Stars.
The main element of Portugal's tourism success is obviously its privileged geographical location, "on the edge of Europe'", which guarantees a
generous selection of beautiful Atlantic beaches, combined with a calm climate.
The Southern region stands out here. It is, of course, the Algarve, which is famous for the abundance of paradise beaches and fantastic sunlight. In fact, nowhere in Western Europe apart from the most southern parts of Italy, Madeira and some Spanish Islands, you can expect more sun during the year.
Lonely Planet also pays attention to the low price level in Portugal, which makes this country more competitive in lots of cases than other beach destination of Southern Europe – in particular Greece, Italy, France and even Spain.
In comparison of the best tourist destinations for 2018, Lonely Planet, Portugal comes in at third place before Chile and South Korea, respectively in the first and second positions.