Ford Fiesta – best economy car / super-mini as per 2017
When looking at the range of economy cars available, the choice is huge.
This size of car is the famous super-mini born out of the old Mini, and later on the ground breaking VW Polo mk 1 and Ford Fiesta mk 1 from the late 70's.
Nowadays the super-mini / economy car is about 3.90 to 4.10 meters long and always with 5 seats; out of which the middle rear seat is for a child or very small grown-up only.
In general, all super-mini's are 5-door vehicles with a large rear hatch which opens into the cabin. Virtually all have standard folding rear seats. All but the most basic of super-mini's are sold with air conditioning.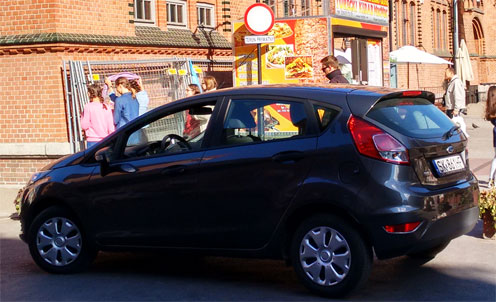 Ford Fiesta – best in class © Photo: Lisbon-cheap-car-hire.co.uk
As per 2017 the main competitors are:
Best economy cars / super mini's – our choice
Runners-up economy / super mini's – our choice:
Hyundai i20
The new Kia Rio 2017
The new Nissan Micra 2017
Renault Clio
Peugeot 208
The new Citroen C3 2017
The new Suzuki Baleno
Skoda Fabia
Honda Jazz
Toyota Yaris
Ford Fiesta recommendation
With the MK6 Ford Fiesta initially introduced in 2008 and upgraded with a thorough facelift in 2013, you get the most entertaining car in the super-mini class and possibly the prettiest super mini too.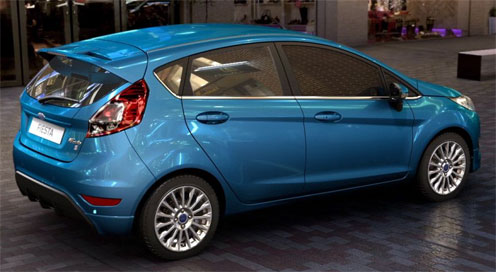 Ford Fiesta 5-door.
The facelift version is also referred to as the Fiesta MK 6.5 and is easily recognizable with its new style 'Aston Martin' nose
Inside the Ford super mini has plenty of room. Most cars are manuals, and the gear shift is very direct and easy to operate.
Newer competitors like the Nissan Micra and the Kia Rio have larger boots, but you will find the Ford Fiesta luggage compartment sufficient for a week's family holidays. Total luggage capacity with all seats in use is 276 litres.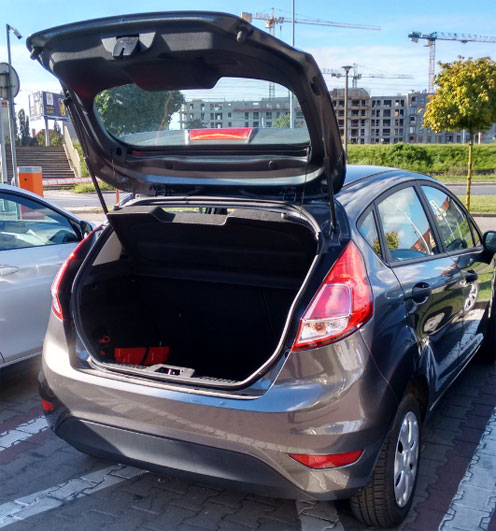 When on holiday, there is plenty of room in the boot of a Ford Fiesta © Photo: Lisbon-cheap-car-hire.co.uk
Engines – old Duratec and new Ecoboost
When driving a Ford Fiesta, the difference between engines can be rather significant.
The old style Duratec 4-cylinder engines come in either 60 BHP or 82 BHP form, the latter being adequate for any travel except for travelling with the heaviest of loads. Unfortunately the least powerful 60 BHP Duratec engine makes any swift acceleration largely impossible.
Much more interesting is the new 3-cylinder 1.0 liter EcoBoost line of engines which range from 80 BHP, over 100 BHP with turbo and there is even a fun turbo-charged version with 125 BHP of the very economical 1.0 litre unit.
Diesel Ford Fiestas are sold too in 1,5 TDCi versions of either 75 BHP or 95 BHP, but no need really to go down the more polluting diesel alley as the 1.0 litre EcoBoost petrol is nearly just as economical.
Rare to find is the 1,6 version of the Ford Fiesta (4-cylinder petrol) which is the only one with automatic gearbox (Ford Powershift) and 105 BHP.